Writing Course
Get 24+ in Two Simple Steps
You have taken the test before, but you are stuck in the 17-23 score range.You want to know exactly what you have to do to improve your writing score.
Here's what you'll learn:
How to craft perfect personal examples
How to write longer sentences
How to take notes like a college student
How to use advanced writing templates
How to manage your time and edit faster
How to write more in less time
How to fix your grammar mistakes
Lecture 1: Introduction to Get 24+ on the TOEFL Writing
Feel like you don't know how to improve your writing skills?
We have worked with hundreds of students and know exactly what you need to build your TOEFL Writing skills.
Get 24+ in the Writing Section
of the
TOEFL

Test – Course
Get 24+ in the

TOEFL

Writing Test
Includes:
20x Video Lectures
TOEFL Grammar Builder
The Ultimate TOEFL Synonym List
Independent Writing guidebook
Integrated Writing guidebook
10x TOEFL Writing tests
Over 100 independent speaking and writing questions
Advanced TOEFL Writing Templates
Crafting Perfect Personal Examples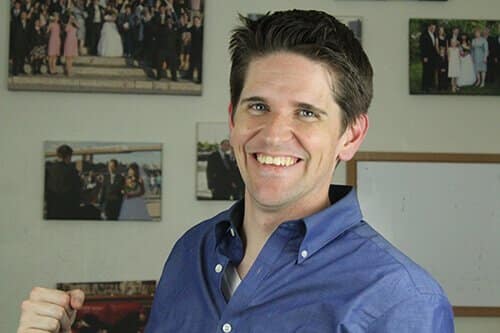 Josh MacPherson is a seasoned English language teacher who conducts classes and creates materials for motivated English language learners. He is the head instructor at TST Prep and TOEFL Speaking Teacher, two online schools focused on TOEFL preparation. As of early 2019, his TST Prep YouTube channel has over 30,000 subscribers and his TOEFL Speaking Success courses on Udemy have enrolled over 25,000 students from more than 120 countries. When Josh isn't teaching students or developing content, he enjoys spending time with his wife Naomi and their two children, Lea and Jin.
Course Lectures:
Lecture 1: Course Intro: How to Get 24+ in Two Simple Steps

Lecture 2: How to Think: Growth vs. Fixed Mindset
Lecture 3: Building Your Inner Coach

Lecture 4: TOEFL Integrated Writing Review

Lecture 5: TOEFL Independent Writing Review

Lecture 6: About the TOEFL Diagnostic Test

Lecture 7: Creating Your Study Schedule

Lecture 8: Understanding the TOEFL Writing E-rater

Lecture 9: Creating Advanced Writing Templates

Lecture 10: How to Predict Listening Passages

Lecture 11: Taking Efficient Notes

Lecture 12: How to Manage Your Time

Lecture 13: The Five Types of Integrated Writing Passages

Lecture 14: TOEFL Writing Case Studies

Lecture 15: Independent Essay Structure Analysis

Lecture 16: Crafting Perfect Personal Examples, part 1

Lecture 17: Crafting Perfect Personal Examples, part 2

Lecture 18: How to Use Conditional Sentences

Lecture 19: How to Write a Conclusion

Lecture 20: What You Have Learned
Bonuses:
TOEFL Grammar Builder (40-page workbook)  
The Ultimate TOEFL Synonym List (PDF)
Independent Writing guidebook (50 pages)
Integrated Writing guidebook (50 pages)
10x TOEFL Writing tests (sample essays included)
Over 100 independent Speaking and Writing questions
Advanced TOEFL Writing Templates (PDF)
Crafting Perfect Personal Examples (PDF)
How long will I have access to the course?
All courses at TST Prep come with unlimited access for one year. There is no subscription plan. At the end of one year, you will simply be unable to access these materials (unless you purchase again).
Do you guarantee scores?
You are not a machine. This information will not simply upload into your brain like an application you download on your phone. We guarantee that you will not find this one-of-a-kind advice anywhere else, but we cannot and do not guarantee scores.
What is your return policy?
We offer a 7-day money back guarantee on all courses.
Does this course include Writing evaluations?