TST Prep's
TOEFL PRACTICE TESTS
More TOEFL Practice = Better TOEFL Results
This pack of ten complete TOEFL practice tests is exactly what you need to prepare for the TOEFL and improve your score. The Complete TOEFL Test Pack includes:
Access to 10x complete TOEFL practice tests
In-depth explanations of all answers
Sample essays crafted by TOEFL experts
Sample speaking responses by native English speakers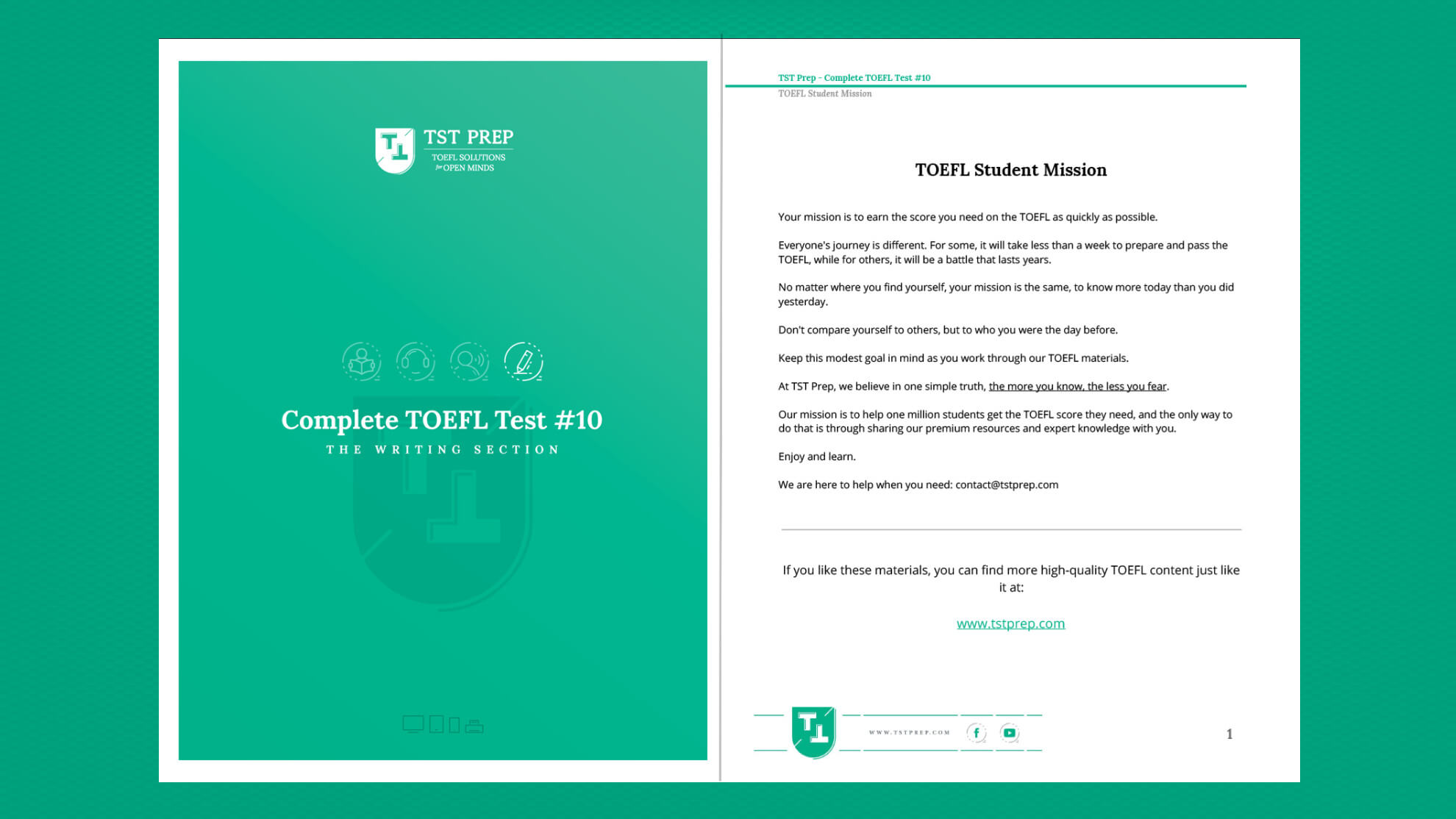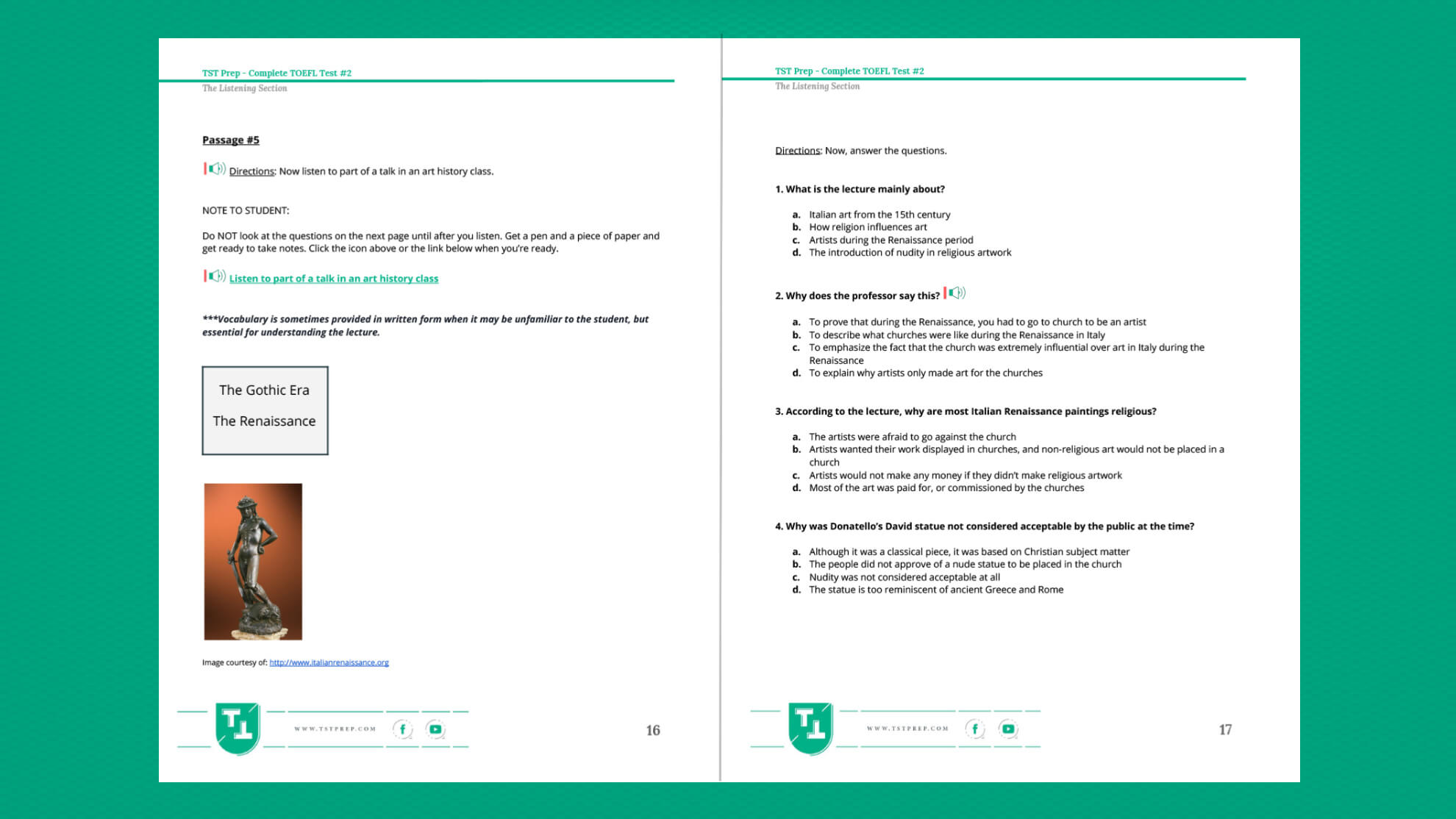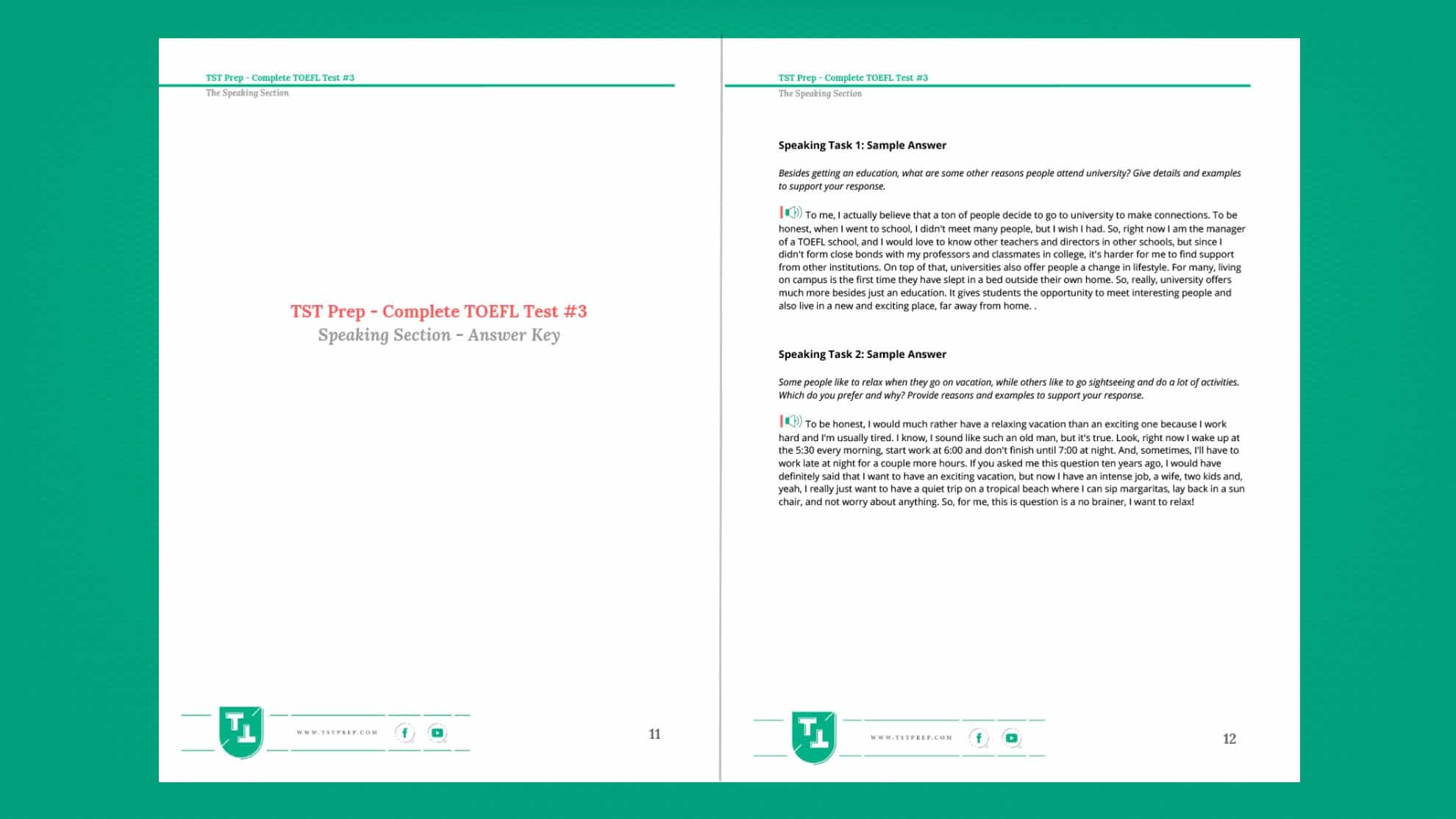 Want your TOEFL score as quickly and easily as possible?
Of course!
That's why these tests are exactly what you need to improve your score. All tests come with sample answers of every single question so you know exactly what you need to change to reach your TOEFL dream score.
Complete Practice Test Pack
for the
TOEFL

Test
Complete Practice
Test Pack
What you get:
In-depth explanations of all answers
10+1 Interactive practice tests for the TOEFL
Your Ultimate Vocabulary List for the TOEFL
Your Quick Guide for the TOEFL
100 Independent Speaking and Writing Questions
Sample essays for the writing section
Sample responses for the speaking section
Are you tired of:
boring TOEFL videos?
unreliable TOEFL websites?
old TOEFL textbooks?
confusing TOEFL teachers?
The Practice Test Pack is a perfect fit if:
you want to improve your vocabulary
you want to improve your reading and listening skills
you want a reliable source of TOEFL sample essays and speaking responses
you want to reach your target TOEFL score!
Comparing with other practice courses, I think yours are going to enhance my English level than other methodologies I tried with other programs, so congratulations for having such a great material for people that want to succeed with the TOEFL.
TST Prep's complete TOEFL tests are simply amazing. They have answer keys, scoring rubrics, and sample answers so my students know exactly what they need to do to improve. Finally, someone has created reliable and authentic TOEFL materials I can trust.
This is my first time taking the TOEFL and I strongly believe that using TST Prep's complete test package is the best decision I could make. You do not need to waste time looking for alternative sources because everything that is necessary to know is summarized and well-explained. Remember you need English abilities, however, to know the TOEFL structure is equally important and unlike other courses where you get lost with a wide amount of information, this course is really accurate.
Read Our Many Success Stories By Clicking Below