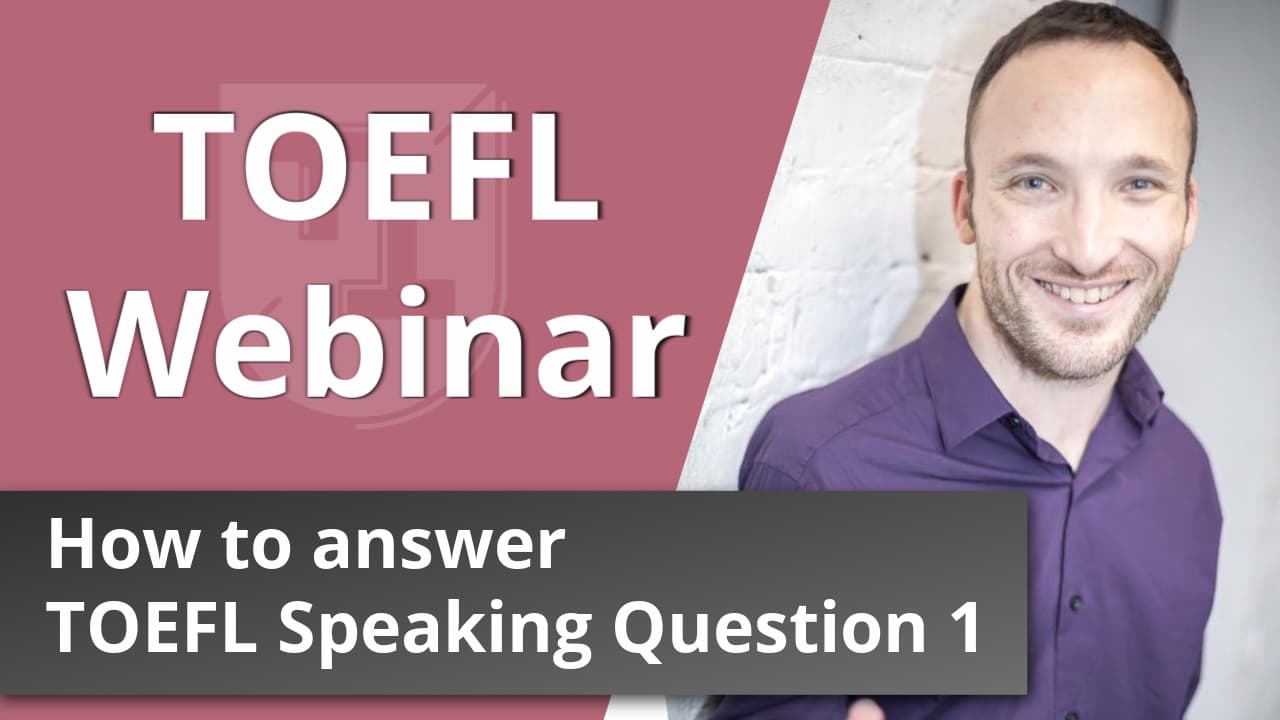 TOEFL Speaking 26+ Webinar: How to answer Speaking Question 1
In this free TOEFL Speaking class, you will learn how to improve your TOEFL Speaking score using some of our methods. We will begin with a basic overview of the speaking section and some of the most common mistakes that people make. There will also be a brief introduction to the four question types featured in the Speaking section. The main focus of this class will be question one, the independent response. This question is commonly cited by students as being the most difficult because of the short preparation time and the fact the speaker must supply all the information. However, many students take the completely wrong approach to this question and make it much harder than it has to be. We go over the best way to use a speaking template to outline an effective answer. We will also go over how to find quick reasons and examples, use transitional phrases, and other tips to help push you towards the score you need. We will conclude with a question-and-answer session.
The class will take place on Sunday, September 19th at 5 PM EST (New York Time). It will last about an hour.